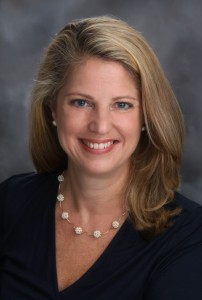 I am an attorney who works full-time as a workplace neutral.  With Workplace Investigations Group, I conduct impartial internal investigations nationwide into complaints of harassment, discrimination and retaliation and deliver training on how to conduct an effective workplace investigation.  I am also a mediator and arbitrator with One Mediation, Inc. in Atlanta, GA.
Prior to founding Workplace Investigation Group and joining One Mediation, I practiced law for more than 20 years, including 14 years as in-house counsel at the General Electric Company.  For a more detailed resume, please check out my bio on Linkedin.
Here, I blog on the management of workplace conflict to quickly identify legal trends and solutions for good leadership and governance.  Who are the great employers?  Those who are committed to creating an environment where employees' contributions are valued, encouraged, and rewarded.  In this kind of climate, business distractions are minimized and the company's bottom line reflects the success of the corporate culture.  Business leaders and HR professionals can count on the pragmatic and timely information found on this blog to create and maintain desirable and successful workplaces.
When I'm not helping people manage workplace conflict, you can often find me in my home studio where I create mixed-media artwork that every once in awhile
someone actually buys.  Mostly, it's just a creative outlet that I've found is very relaxing and much cheaper than therapy … if you know what I mean?  I like to use what was historically referred to as "women's work" in my artwork.  Basically, what this means is that I salvage vintage and antique quilts, crocheted pieces, tatting and lace that others throw away and then incorporate it into a piece of art.  So you can get a better visual of what I create, I thought I'd include a picture of one of my favorite pieces as it has a bit of an "employment law" flair.  I created this piece using a very worn quilt as the "canvas." A suffragist postcard inspired the image on this piece.  Click here for some fun examples of the colorful and whimsical postcards the suffragists used to get out the vote.