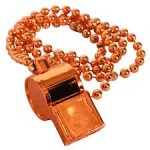 At first blush, implementing an employee hotline and following-up on complaints might seem a simple endeavor.  The recent $3.5 million federal jury award to an employee terminated after he reported illegal conduct by a supervisor demonstrates that employers must not only have a reporting mechanism in place but perhaps even more importantly must implement sound processes for investigating employee concerns and protecting employees from retaliation.
September 2008 Letter to CEO Reporting Fraud
In 2008, Paul Blakeslee worked for Shaw Environment and Infrastructure, a full-service contractor for environmental and infrastructure projects worldwide. Blakeslee was managing over 40 employees working on a $100+ million contract to maintain facilities at Fort Richardson and Fort Wainwright in Alaska.  When Blakeslee learned that Shaw's Alaska project manager owned one-third of another private company that was leasing about $2 million in equipment to Shaw, often without competitive bidding, he decided to write a letter to Shaw's CEO reporting what he believed to be fraud.
According to the lawsuit, Blakeslee said the project manager found out about the planned letter Blakeslee was writing to the company's CEO and threatened to lay him off.  That exchange happened on a Friday and the following Monday, the company terminated him, telling him they were eliminating his position to save money.
A week or so after the project manager threatened to terminate, Blakeslee sent the planned letter to the CEO.  According to the letter, Blakeslee decided to write the letter after he received a company email  "encouraging any employee to report any illegal or adverse practices existing in the organization."  Here is an excerpt from an affidavit Blakeslee filed in the subsequent lawsuit providing further background on why he wrote the letter:
"I wrote my letter dated September 19, 2008 because when I learned that Mr. Lantz owned American Leasing, I immediately believed that his ownership was illegal and a conflict of interest. I formed this opinion in August 2008 after the purchasing agent Ron Babbs told me that Lantz owned the company. I started working on my letter in August and I sent it on September 19 after editing and revising the letter over several weeks."
Blakeslee's letter was stamped "Received" in the CEO's office on September 23, 2008. A copy of the letter is attached here.
On the morning of October 6, 2008, Blakeslee was told his position had been eliminated and he was asked to pack his personal items and leave that day.
October 2009 Lawsuit & March 2013 $3.5 Million Jury Verdit
Shaw investigated the concerns raised in Blakeslee's letter and ultimately terminated the project manager was terminated.  Despite this seeming validation of Blakeslee's concerns, however, Shaw refused to reinstate Blakeslee.   Blakeslee sued in October 2009 alleging age discrimination, retaliation and wrongful termination.  Click here to read a copy of the Shaw Complaint
Shaw retained counsel and defended aggressively for 4+ years.   The case finally went to trial in March 2013.  After a 12-day trial, the federal jury in Alaska found in favor of Blakeslee concluding that Shaw's firing of Blakeslee was illegal retaliation for his reporting of the wrongdoing.  The jury awarded Blakeslee $445,574 in lost wages and $486,458 in non-economic damages for his emotional distress. After listening to oral arguments from the attorneys on both sides, the jury also awarded Blakeslee $2.5 million in punitive damages.
In arguing for an award of punitive damages, Blakeslee's lawyer, Matt Singer, told the jury it was time to hold the company accountable. "You get to stand up to the powerful. You get to stand up, not just for Mr. Blakeslee, but for everybody and say this kind of conduct is not acceptable," Singer said.
Not surprisingly, Shaw's attorneys argued against an award of damages telling the jury that the company should not be held liable for the behavior of a "couple bad apples."   They argued, "Shaw is a company that has tried to do the right thing" and "does not need to be sent a big message, 'You need to go out and change your ways.'"
Shaw will inevitably file post-verdict motions and an appeal.
In an interview with the Anchorage Daily News, Blakeslee recognized that it is unlikely he will receive any money from the award for many years but that vindication was what was most important to him:
"I probably won't get it all, but I've got four kids. And I'm 76 and my wife is 81. There's not enough time left for me to spend it," Blakeslee said. "Charity, my kids, you know. I'm not interested in money, I was just interested in vindication." "I wouldn't have cared if I got a dollar. It wouldn't have made any difference to me."
 Lessons for Employers
Implementing an employee hotline or other mechanism for employees to use to report concerns in the workplace is only the first step in an effective compliance program.  As important, if not more important, is implementing a process to ensure that complaints are promptly, thoroughly and impartially investigated.  Click here to read why one plaintiff's attorney says her first line of inquiry in evaluating a prospective client's case is to review the employer's investigation.
In addition to conducting a prompt, thorough and impartial investigation, it is also critical that employers take all necessary steps to ensure that the employee who has made the complaint is not retaliated against.  As this case demonstrates, prudent employers should ensure that any adverse employment actions against an employee who has made a complaint are carefully reviewed to ensure such adverse action is being taken for legitimate, non-discriminatory, non-retaliatory reasons.  Prudent employers also understand that where they decide after this review to go forward with the adverse employment action that they will need to be prepared to withstand third-party scrutiny.
_______________________________________________________________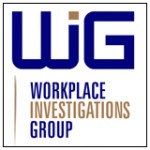 Workplace Investigations Group is headquartered in Atlanta, GA but has a national directory of professional workplace investigators who are all attorneys and have a minimum of ten years of employment litigation experience.  As such, wherever the workplace issue arises, corporate counsel and employers can easily identify an investigator who can respond to the regional need quickly, impartially and competently.   For more information:  www.Workplace-Investigations-Group.com