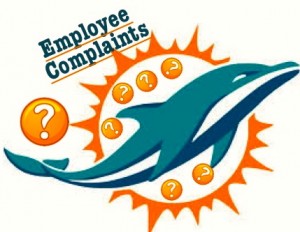 Wow.  What a difference 24 hours can make.
Last week, Miami Dolphins offensive tackle Jonathan Martin abruptly left the team amid press reports that team members were bullying him.
Yesterday morning, (Nov. 3rd), the Miami Dolphins issued a press release calling any "notion of bullying" of Martin "speculation" and indicating that no complaints about bullying had "been presented to [the Dolphins] as a concern from Jonathan [Martin] or anyone else internally."
Then, just hours later on Sunday, Nov. 3rd, the Dolphins issued this statement:
"We received notification today from Jonathan's representation about allegations of player misconduct. We are taking these allegations very seriously and plan to review the matter further. We have also reached out to the NFL and asked them to conduct an objective and thorough review. As an organization, we are committed to a culture of team-first accountability and respect for one another."
And …. a few hours after that second statement the Dolphins announced they were suspending Richie Incogito in this press release:
"The Miami Dolphins have suspended Richie Incognito for conduct detrimental to the team. We believe in maintaining a culture of respect for one another and as a result we believe this decision is in the best interest of the organization at this time. As we noted earlier, we reached out to the NFL to conduct an objective and thorough review. We will continue to work with the league on this matter."
According to ESPN, Martin did not formally complain about the workplace harassment and bullying before leaving the team because he feared being retaliated against.
Insights for Employers
Smart business leaders recognize that no matter how attuned they are to their workforce there will inevitably be details they miss.  They set up easy to use processes for their employees to report concerns.  They also recognize the importance of proactively being on the look out for inappropriate workplace misconduct.  They respond not only to formal complaints about perceived misconduct but also informal complaints.
Query how this would have played out if Martin had felt there was a trustworthy internal reporting process to use to voice his concerns.
Query whether if a Dolphins coach had intervened earlier the team could have avoided the negative press associated with Martin leaving and the suspension of Incognito.
____________________________________________________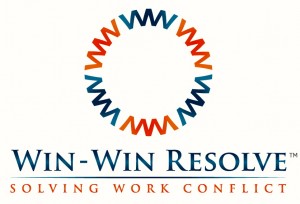 Large corporations and organizations have long known the benefits of internal dispute resolution ("IDR") programs. For example, in the mid 90′s when I was Litigation Counsel at the General Electric Company's Aircraft Engines business we implemented GE's first IDR pilot program. The results were dramatic. In a three-year period, employment litigation costs fell from $6 million to under $1.2 million per year. Perhaps as importantly, this result was achieved without incurring the onslaught of frivolous claims that some had feared.
Win-Win Resolve™ is a program designed to provide both employers and employees a process and the tools they need to use to resolve their own workplace disputes. It encourages employees to talk directly with their managers and to utilize internal Win-Win Conflict Coaches™ to help facilitate constructive conflict resolution. For disputes involving Covered Legal Claims, Win-Win Resolve™ provides employees and employers with on-line and direct access to a nationwide panel of external, well-qualified and neutral mediators.
With the turn-key Win-Win Resolve™ program, even smaller and mid-sized employers can more easily see benefits similar to those experienced by the General Electric Company and other large organizations like the Department of Energy, which saved $1.3 million by mediating workplace disputes or the U.S. Postal Service, which saw a 40 percent decline in the number of employees who filed a new EEO complaint after it implemented an internal mediation program.
To learn more about Win-Win Resolve™, please send me an email at Lorene@WinWinHR.com.