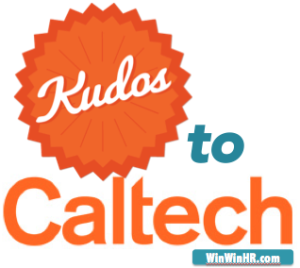 Kudos to Caltech's President and Provost for their strong leadership in the wake of a Title IX investigation finding that a tenured professor had engaged in "unambiguous gender-based harassment" of two female graduate students.
Instead of hiding behind the typical curtain of confidentiality that shrouds Title IX investigations, the President and Provost issued a memorandum to the entire Caltech community stating that
[a]lthough the details [of the Title IX investigation] must remain confidential, we nevertheless feel that this situation is sufficiently important that enough information must be provided to permit our community to evaluate the situation and to contemplate the changes required to minimize the chances of anything like it happening again.
The memo went on to explain that following complaints by two graduate students that a faculty member had harassed them that a "comprehensive investigation" had been conducted by faculty committee who then reported to the provost. According to the memo, the faculty committee concluded and the provost concurred that "there was unambiguous gender-based harassment of both graduate students by the faculty member."
Without identifying the names of the graduate students or the faculty member, the memo then outlined the disciplinary and remedial actions it had taken in response to the finding:
The faculty member was placed on unpaid leave for a full academic year, and he is restricted from coming on campus. Importantly, in order to make sure that the two students involved and other students are protected against continuation or new instances of such behavior – while also endeavoring to ensure that their academic progress is not adversely affected – communications between the faculty member and members of his group are being carefully monitored. In addition to these professional and financial sanctions, the suspended faculty member must undergo professional coaching and training in how to mentor students before returning to campus. A demonstrable change in behavior and mentoring approach will be required before unmonitored interactions with students can resume. Structural changes in the division's advising approach are being put in place to ensure that students are properly and effectively mentored.
According to the memo, the faculty member appeal of the disciplinary actions was denied.
But …. The President and Provost didn't stop there. They then used this Title IX investigation to help drive cultural change across the Caltech community, announcing three campus-wide initiatives as well as changes being made in every division across the university.
In reading the Caltech President and Provost's memo, I couldn't help but contrast their leadership in the wake of the allegations of harassment to that of the University of Missouri President's self-proclaimed "inaction" in response to racially motivated incidents on campus.
Not only did Caltech's leadership step up to the plate and promptly investigate and address the allegations of harassment as required by Title IX, but they seized the situation to help drive change across the university.
Kudos Caltech! Kudos!
The full Caltech memo can be read here.
___________________________________________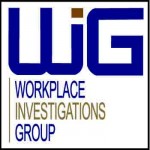 About the author:  Lorene Schaefer, Esq. is an attorney who works as a mediator and impartial workplace and Title IX investigator and also serves as the President of Workplace Investigations Group.  Workplace Investigations Group offers a National Directory of well-qualified attorneys who conduct impartial workplace and Title IX investigations.  All of its workplace investigators have 10+ years of employment law experience and have agreed to support their responsibilities to the professional and impartial workplace investigations process and the parties that they serve. It also delivers training to in-house counsel, risk managers, human resources professionals and others on how to conduct internal investigations that will withstand third-party scrutiny.  Click here for information on upcoming training in Washington D.C., Miami, FL, Las Vegas, NV, Chicago, IL, Cincinnati, OH, St. Louis, MO, and Newton, MA.