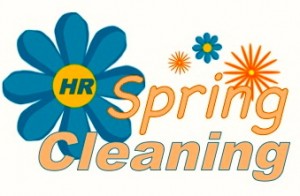 I am thrilled to be hosting the Employment Law Blog Carnival this month.  For the uninitiated, this carnival is the brain child of Eric Meyer who writes The Employer Handbook and like the carnivals of old features a vast array of vendors (aka bloggers) sharing their wares (aka HR knowledge).
Tradition has it that the host each month picks a theme and says something (hopefully) witty and inspiring enough to get you to click on that person's blog entry.  So, without further ado — I bring you the HR Spring Cleaning edition of the Employment Blawg Carnival.
The tulips are blooming, the robins are serenading, and our workplaces still feel stuck in the winter blues.  It's time to engage in that time-honored tradition – Spring-Cleaning!
Refresh Your HR Training During Spring Cleaning
Spring-cleaning is a tradition that allows us to freshen up our homes and get a head start on the hectic seasons of spring and summer.  Check out this post from Jennifer Keaton at One Mediation to see What Duck Dynasty Can Teach You About HR Training and get some fresh ideas for HR training.
Dust Off Your Employment Contracts for These Lessons Learned
For those of you who use employment contracts, when is the last time you updated them?  Now's the time – find them, dust them off and update them!
As you're reading them, John Homquist's blog "Termination – Rutgers Style" is a good reminder of why it's important to pay careful attention to what would constitute a "for cause" termination.
Canadian lawyer Stuart Rudner must have been channeling this Spring Cleaning blawg when he wrote "How Dusty Are Your Employment Contracts?"
Would bringing Trayvon Martin-looking shooting targets constitute "for cause" under your employment contracts?  Yes, this is a real situation from a real case as reported here by Philip Miles.
Review Your HR Policies and Codes of Conduct
There are some special chores that, while somewhat painful, need to be done seasonally. Bite the bullet now and do an annual review of your HR polices to ensure they are up to date with changes in the law and still reflect your current corporate culture and operating practices.  Here are seven blogs discussing HR Policy issues:
Update Your Settlement/Severance Agreement Checklists
For those of you negotiating severance agreements, make sure your checklists are up to date by reviewing:
(1) Donna Ballman's thoughts on how to negotiate a better severance agreement in this interview: "Stand Up For Yourself Without Getting Fired" and
(2) Robert Fitzpatrick's guidance about how to address payment of FICA in severance agreements.
A Spring-Cleaning Suggestion for the NRLB
And … finally, a respectful spring-cleaning suggestion by Todd Sarver to President Obama.  Todd urges President Obama to consider appointing neutral arbitrators to the NLRB vs. the current practice of appointing practicing management or union attorneys.    "Has the NLRB 'Jumped the Shark?'"
Happy cleaning!
_______________________________________________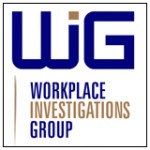 Workplace Investigations Group is headquartered in Atlanta, GA but has a national directory of professional workplace investigators who are all attorneys and have a minimum of ten years of employment litigation experience.  As such, wherever the workplace issue arises, corporate counsel and employers can easily identify an investigator who can respond to the regional need quickly, impartially and competently.   For more information:  www.Workplace-Investigations-Group.com