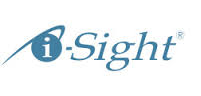 Excited to have been invited by i-Sight to do a free 3-part webinar series on Conducting Internal Investigations That Are Trusted by Employees.
The series kicks-off tomorrow at 2 p.m.  If you haven't registered yet, click here to do so.
___________________________
Win-Win Resolve (www.WinWinResolve.com) is a law firm focused on helping employers and corporate counsel manage workplace conflict early and internally in a cost-effective manner.   It offers four primary alternative dispute resolution services to assist employers and corporate counsel: (1) Compliance Hotlines; (2) Internal Dispute Resolution Programs; (3) Impartial Workplace Investigations; and (4) Mediation.