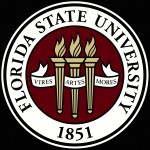 Yesterday, FSU posted an "An open letter to the Florida State University community" on its website in response to what it called "misinformation."  In its Open Letter, FSU acknowledges that FSU Campus Police knew of the sexual assault allegations against FSU student and football player Jameis Winston (although they don't mention Winston by name) in December 2012.  FSU also acknowledges that the FSU Athletics Department was notified of the allegations in January 13, 2013.  Amazingly, FSU then attempts to defend its failure for 11+ months to initiate a Title IX investigation by stating that no one told its Title IX officials until November 2013 of the allegations.
Perhaps, not coincidentally, in January 2014, Jameis Winston led the Seminoles to a victory in the 2014 BCS National Championship Game and an undefeated 14–0 football season and the Seminoles coach got a $550,000 bonus.
FSU is, I guess, hoping that readers of its Open Letter will somehow think that FSU had no duty to conduct an independent Title XI investigation until November 2013 when its Title XI Officials learned of the allegations.
Wrong.
Title XI Obligation to Conduct Prompt Investigations into Allegations of Sexual Violence by Students
Although Title IX of the Education Amendments of 1972 (Title IX) is best known for requiring gender equity in collegiate athletics, it also requires a school to take immediate and appropriate steps to investigate all allegations of sexual violence involving students.  Most significantly, that duty to investigation exists separate and apart from any criminal investigation conducted by local police.  Guidance issued by the Department of Education clearly states, "a law enforcement investigation does not relieve the school of its independent Title IX obligation to investigate the conduct."
When is a Duty to Investigate Triggered Under Title XI?
Under guidance issued by the Department of Education's Office of Civil Rights, a school's obligation to conduct a prompt investigation is triggered when a "responsible employee" of the school knew or reasonably should have known about allegations of student sexual violence.
Who is a "responsible employee" under Title IX?
In April 2014, the Department of Education Office of Civil Rights provided guidance to schools on this very question.  In reading the guidance, it seems pretty clear that the Office of Civil Rights would view employees in the Athletic Department and Campus Police Department as "responsible employees."
Here is relevant excerpt from April 2014 Office of Civil Rights guidance:
"According to OCR's 2001 Guidance, a responsible employee includes any employee: who has the authority to take action to redress sexual violence; who has been given the duty of reporting incidents of sexual violence or any other misconduct by students to the Title IX coordinator or other appropriate school designee; or whom a student could reasonably believe has this authority or duty.

A school must make clear to all of its employees and students which staff members are responsible employees so that students can make informed decisions about whether to disclose information to those employees. A school must also inform all employees of their own reporting responsibilities and the importance of informing complainants of: the reporting obligations of responsible employees; complainants' option to request confidentiality and available confidential advocacy, counseling, or other support services; and complainants' right to file a Title IX complaint with the school and to report a crime to campus or local law enforcement.

Whether an employee is a responsible employee will vary depending on factors such as the age and education level of the student, the type of position held by the employee, and consideration of both formal and informal school practices and procedures. For example, while it may be reasonable for an elementary school student to believe that a custodial staff member or cafeteria worker has the authority or responsibility to address student misconduct, it is less reasonable for a college student to believe that a custodial staff member or dining hall employee has this same authority."
Possible for FSU to be in Violation of Title IX but Not Liable in Private Lawsuit
It's also worth noting that the Office of Civil Rights distinguished between when a school may be liable for money damages in a private lawsuit vs. when its duty to conduct a prompt investigation is triggered.  Here's what they said in the footnote:
"The Supreme Court held that a school will only be liable for money damages in a private lawsuit where there is actual notice to a school official with the authority to address the alleged discrimination and take corrective action.  Gebser v. Lago Vista Ind. Sch. Dist., 524 U.S. 274, 290 (1998), and Davis, 524 U.S. at 642. The concept of a "responsible employee" under OCR's guidance for administrative enforcement of Title IX is broader."
Given that the alleged sexual assault victim has hired an attorney it seems likely that FSU may have found itself in the unenviable position of serving as a test case of exactly that point.  It seems clear that the Department of Education will find FSU's failure begin an internal investigation for 11+ months after being on notice of the allegations was a violation of Title IX.  It remains to be seen though whether that failure will also subject FSU to civil liability in a private lawsuit.
About the Author:  Lorene F. Schaefer, Esq. specializes in conducting prompt,impartial and thorough investigations. As President of Workplace Investigations Group, she also regularly delivers investigation training to employees responsible for Title IX compliance and investigation.   She is also the author of Corporate Counsel's Guide to Internal Investigations of Harassment, Discrimination & Retaliation, which will be published in 2015 by the ABA.