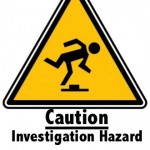 Often, when faced with the need to investigate an employee's complaint of harassment or discrimination, employers will ask their regular company counsel to investigate the allegation and defend the company if litigation ensues.  The recent mistrial declared by Judge Adams in the United States District Court of the Northern District Ohio after 7 days of a jury trial is a dramatic example of why employers may want to rethink this approach.
This case has a somewhat tortured and long history, but here are the highlights relative to the issue of the production of the investigation notes during the jury trial and the selection of the internal investigator.  My Insights for Employers are provided after the summary.
[Lorene's Update added 06/21/13:  Click hear to read about Judge's subsequent award of $300,000 in sanctions against employer and its legal counsel].
Procedural Highlights
March 2006:  Employees Complain Internally and Regular Counsel Investigates
In March of 2006, at least two employees of Spitzer Motor City ("Spitzer") complained to management that they were being discriminated against and harassed.  Spitzer's regular outside counsel was contacted and "investigated" the concerns and advised management on how to proceed.
May 2006:  Employees File EEOC Charge and Regular Counsel Responds on Behalf of Employer
Not satisfied with the employer's response, several employees subsequently filed discrimination and retaliation charges with the EEOC.  Spitzer's regular counsel responded on behalf of Spitzer citing to the "investigation" he had conducted.  By way of example, here is an excerpt from a letter to the EEOC from Spitzer's regular counsel:
"In the process of investigating Mr. Okafor's allegations, I became aware that Mr. Okafor himself has made certain offensive and racially discriminatory comments . . . . These comments and statements by Mr. Okafor are detailed in the attached statements and those statements must be investigated because they violate company policy."
September 2006:  EEOC Files Complaint
In September of 2006, the EEOC filed the first of several Complaints.
November 2006:  Regular Counsel Files Answer and Asserts Faragher-Ellerth Affirmative Defense
On November 11, 2006, Spitzer's regular counsel (the same two attorneys who had investigated the underlying employee complaints) filed Spitzer's Answer.  In it, they asserted the Faragher/Ellerth affirmative defense.  As such, they put directly at issue the reasonableness and efficacy of their own investigation into the allegations that were the subject of the lawsuit.
2006 – 2010:  Repeated Formal and Informal Discovery Requests for all Documents Related to Internal Investigation
During the discovery period and even after it formally closed, plaintiffs made repeated requests for all documents related to the internal investigation conducted by Spitzer's regular counsel.  Click here for an example of these requests.
Feb. 4, 2010:  Regular Counsel Served with Subpoena to Testify at a Deposition and Bring all Documents Related to His Investigation
Over three years into the lawsuit, plaintiffs served a subpoena on Spitzer's Regular Counsel.  In it, they compelled him to appear for a deposition and bring with him all documents related to any complaints (formal or informal) of discrimination, harassment or retaliation. You can read the exact wording on the last page of the above link.
Feb. 25, 2010:  Regular Company Counsel Files Motion to Withdraw as Counsel
Three weeks later, Spitzer's regular counsel filed a motion to withdraw.  In so doing, Spitzer's regular counsel advised the court that he "will be a witness in this matter and cannot continue as counsel."
Feb. 25, 2010: Spitzer Retains New Law Firm 
Almost four years after the first employee complaint, Spitzer had to retain a new law firm.
January 14, 2013:  Jury Trial Started
Almost seven years after the first employee complaint, the jury trial started.
January 23, 2013:  Mistrial Declared
Six days into the jury trial, it was discovered that Spitzer had failed to produce handwritten notes from the investigation conducted by its regular counsel.  The Judge declared a mistrial.
Insights for Employers
As the above scenario demonstrates all too vividly, it is critical for employers to recognize that if they choose to use their regular legal counsel (either in-house or outside counsel) to conduct a workplace investigation that their regular legal counsel could become a fact witness in any future litigation.  If the investigating attorney becomes a fact witness, any applicable attorney-client privilege would be waived.  Moreover, the attorney and his or her law firm would be conflicted out from the ability to represent the employer in the litigation.
Recognizing the importance that an investigation be impartial and objective and anticipating that the complaint has the potential to end up in litigation, the person selected to conduct the investigation should:
be someone the parties view as impartial;
be familiar with applicable employment laws and the employer policies;
have the time available to devote to conducting a prompt and thorough investigation;
have investigation experience and good interviewing skills;
have a good understanding of the importance of good record keeping;
be someone with good communication skills who will be an effective and credible witness should the complaint result in litigation;
recognize the importance of confidentiality and be able to maintain confidentiality; and
be able to deliver a complete and accurate report.
A thank you and Hat Tip to workplace investigator and blogger Sindy Warren for bringing this case to my attention in her blog article "Workplace Complaint Tip:  Don't Have Your Lawyer Investigate."
_________________________________________________________________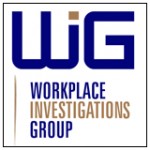 Workplace Investigations Group is headquartered in Atlanta, GA but has a national panel of professional workplace investigators who are all attorneys and have a minimum of ten years of employment litigation experience.  As such, wherever the workplace issue arises, we provide you with an investigator who can respond to the regional need quickly and competently.   For more information:  www.Workplace-Investigations-Group.com