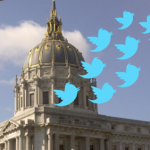 The tweets are flying out of the courtroom in day 5 of the highly anticipated Silicon Valley sex bias jury trial happening right now in a Superior Court of California San Francisco courtroom.
Journalists from the Wall Street Journal, Business Insider, Wired, The Verge, VentureWire, USA Today, and Re/Code are sharing their observations of the jury trial on Twitter®. There are also Tweets from lay people.
To say the least, navigating this strange, new world presents lots of challenges for business leaders. Everyone in the C-Suite knows the importance of being well-prepared for questions from investors and analysts at investor relations presentations, but how prepared are business leaders to respond to questions coming on Twitter or other social media accounts?
Consider, for example, the impact on employee recruitment and retention of the following Tweets coming out of the courtroom in the Ellen Pao v. Kleiner Perkins Caufield & Byers jury trial: