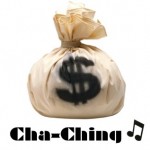 A federal jury in Connecticut returned a unanimous verdict awarding a total of $1,499,891.70 to a man terminated by IBM when he was 61 years old.  The jury also found that IBM "knew or showed reckless disregard for whether its termination of [the employee] constituted age discrimination."   As such, the employee may also be entitled to liquidated damages, which is double back pay, and would add another $999,891.70 to the total award.
Unless this verdict is reversed on appeal, IBM will also be ordered to pay the employee's attorney's fees.  Given that the case has been pending since July 2009 and took eight days to try, those fees are likely to be substantial.
Plaintiff Scored Key Pre-Trial Ruling When Investigation Deemed One-Sided
According to the pleadings in the case, when the 61-year-old employee learned he was going to be terminated he complained to IBM management that he was being discriminated against because of his age.  An IBM human resources manager then conducted an investigation into that complaint and found that the employee was treated fairly and not discriminated against.
In the weeks leading up to the start of the jury trial, the employee's attorney filed a motion to preclude the introduction of the internal HR investigation at trial arguing that the probative value of the internal investigation was far outweighed by its prejudicial effect and that its introduction to the jury will result in confusion and delay.  IBM opposed the motion arguing, in relevant part, that the investigation was clearly relevant to IBM's motive, admissible as a business record, and that IBM needed the investigation to be able to defend itself against allegations that its actions were "willful."
In a key legal boost to the employee's case, the federal judge granted the motion to preclude.  The judge was particularly troubled by what he viewed as an investigation that "while purporting to make objective findings" failed to consider evidence that would have been favorable to the employee.   Indeed, the judge noted that he suspected that "the purpose of the investigation was more to exonerate IBM than to determine if [the employee] was treated fairly."
Connecticut plaintiff's attorney Nina Pirrotti was not surprised by the judge's ruling and is not surprised by the jury verdict.   Indeed, she commented that even if the judge had declined to grant the motion to preclude, "the plaintiff's employment lawyer could have made hay over IBM's 'non-investigation' which was clearly orchestrated to justify IBM's unlawful termination decision."   In fact, she noted that "if a jury concludes that the employer conducted a true sham investigation, such a finding may be the tipping point in its decision to award punitive (or in this case liquidated) damages. "
Would Your Investigation Withstand Scrutiny?
As this case demonstrates, the promptness, thoroughness and impartiality of an employer's internal workplace investigation can make an enormous difference in the outcome of a case.   The plaintiff's bar is growing increasingly sophisticated in its strategic efforts to preclude employers from introducing into evidence these types of investigations.  They are also increasingly using employment practices experts to attack an employer's investigation when they cannot preclude its introduction entirely.
For all of the risk managers, HR professionals and company counsel reading this, I urge you to consider using this jury verdict as a catalyst to review your existing investigation protocols.  A good tool to use in conducting this review is the Guiding Principals developed by the Association of Workplace Investigators ("AWI").  AWI is a nonprofit whose mission is "to promote and support workplace investigations as a distinct area of expertise and to enhance the quality of workplace investigations."  To download a free copy of the Guiding Principles click here.