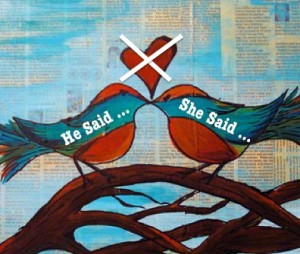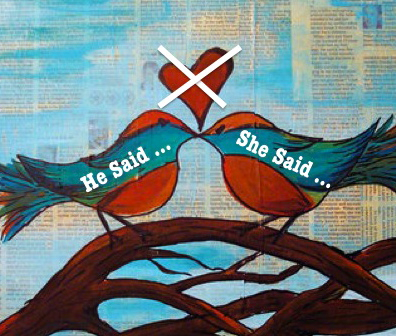 With Valentine's Day only a week away, I thought I'd repost my discussion of "love contracts."
A "love contract" or in lawyer terms – a Consensual Relationship Agreement —   is an effort to mitigate the risk of sexual harassment claims from an office romance gone awry by documenting that the relationship is consensual.
For the reasons I'll discuss below, I'm not sure that having two employees sign this type of agreement really mitigates the risk of a sexual harassment claim from one of the employees involved in the relationship all that much, but so we're all on the same page before I share my thoughts, here is an example of a Consensual Relationship Agreement:
Consensual Relationship Agreement

We, the undersigned employees, have voluntarily entered a social relationship.

We acknowledge that [Employer] is committed to providing a workplace that is free of harassment, discrimination, conflicts of interest, and favouritism, and that [Employer] will not tolerate unwelcome or offensive conduct, conduct that creates a hostile work environment, or sexual harassment. We have read and understand [Employer's] anti-discrimination and anti-harassment policies.

We understand and agree as follows:

The social relationship is welcome and consensual by both employees.

Either employee may terminate the relationship at any time without suffering workplace retaliation of any form.

If applicable: Neither employee will seek or accept a direct supervisory or reporting relationship with the other.

If applicable: [Employee in supervisory position] will not participate in any discussions or decisions related to the terms of [subordinate employee's] employment, including those related to assignments, evaluations, discipline or discharge, compensation, scheduling, promotion or demotion, and development.

The employees will not engage in conduct that could reasonably be regarded by co-workers as favouritism.

The employees will behave professionally toward each other at all times, even if the social relationship ends.

The employees will not engage in public displays of affection or other inappropriate conduct in the workplace or at work-related functions.

The social relationship does not violate [Employer's] anti-discrimination and anti-harassment policies, and participation in the social relationship has not been made a condition or term of employment.

The employees will continue to comply with [Employer's] antidiscrimination and anti-harassment policies.

The employees will inform [Employer] immediately if the social relationship ends or if the conduct of the other employee is no longer welcome.

If applicable: Any dispute arising from the social relationship or this agreement will be resolved through arbitration.

This agreement is confidential and intended not to invade employees' privacy but to affirm that both employees have received and agree to comply with all relevant policies.

The employees may consult with an attorney before signing this agreement.

Signed [2 x consenting employees]
Insights for Employers
Over the course of my twenty-three year legal career, I have provided legal advice and counsel in well over two hundred claims of sexual harassment.  In none of those situations did the sexual harassment claim arise out of an office romance where the two employees involved had previously disclosed the romance to the employer.   To the contrary, the majority of the situations involving a relationship gone awry arose out of an extramarital workplace relationship, which for obvious reasons the employees wished to keep secret.
My experience would seem to be validated by CareerBuilder's annual office romance survey.  According to the survey, dating a co-worker is a fairly common occurrence, with 39 percent of workers saying they have dated a co-worker at least once during their career. Of those reporting they had dated a co-worker, 35 percent said they kept their romance a secret.
Of course, my experience and the results of the survey begs the question:  If 35 percent of the employees who have an office romance are keeping it secret and the majority (or 100% in my experience) of sexual harassment claims arise out of those secret romances, is there a benefit to having employees sign a Consensual Relationship Agreement.  There may well be organizational benefits to having employees sign an agreement, but it is not a panacea of lawsuit prevention.  For example, having a practice of asking employees sign such an agreement may give employees and employers a more comfortable avenue for raising all of the issues surrounding appropriate workplace interactions, i.e. should you hold hands in the lunch room or kiss in the hallway.
Bottom line:  Employers would be better served in focusing their efforts on creating a culture of compliance and respect in the workplace vs. having employees engaged in an open office romance sign Consensual Relationship Agreements.  Unfortunately, human behavior dictates that there will always be employees engaged in secret office relationships.  Those employees are unlikely to self-report their secrets and change their behavior because the employer has a practice of having employees sign Consensual Relationship Agreements.  In fact, having such a practice might have the opposite result with those employees going further underground in their secret relationship – until, of course, it sours and one or both of the employees files a claim of harassment or hostile work environment.
Happy Valentines Day!