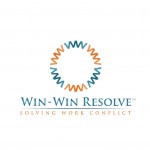 Readers of this blog know I generally avoid using this space to directly suggest you retain me as an employment attorney, mediator or workplace investigator.
With this post, I'm making a bit of an exception as I want to share a fun new video I just had done for my law firm.  It uses a bit of humor to ask a serious question — who will your employees call if they have a compliance concern or complaint?
I hope you'll indulge me and take a look at the video.  It's only 2:38 minutes long and features a "flasher" …. now when's the last time you saw that on a law firm marketing video?