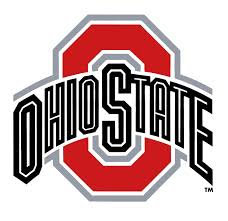 The social media fallout from the discharge last week of Jonathan Waters, the Director of the Ohio State University Marching Band, has been extensive.  The University discharged Waters following issuance of an investigation report that concluded:
1) The Marching Band's culture facilitated acts of sexual harassment, creating a hostile environment for students.


2) Jonathan Waters, the Marching Band's Director, knew or reasonably should have known about this culture but failed to eliminate the sexual harassment, prevent its recurrence, and address its effects.
Click here to read full report.
Now, one of the alleged victims of sexual harassment has taken to Facebook to "take issue with the report" that she calls "deeply flawed."  In her post, she says "what angers me the most is that, in spite of my feelings, I along with several others on the list have been mischaracterized as victims of "sexual harassment" without being asked directly for our input."
Click here to read her full Facebook post.
As I've written about before, social media has changed the game of workplace investigations.  The leverage social media provides employees can be more problematic and immediate than a traditional administrative charge or even a lawsuit.  A quick post can negatively impact employee morale, as well as damage recruitment and retention efforts.
Click here for a few communication strategies and practical "how to" recommendations organizations can use to increase the likelihood employees and other stakeholders will will accept the results of an organization's internal investigation and refrain from raising the concern to third-parties on social media or to the government or adversarial counsel.