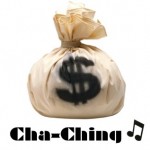 The $3.5 million jury verdict last week in favor of a former lifeguard at a swimming pool in Washington D.C. is a striking example of why organizations need to consider procedural fairness in how they respond to complaints in the workplace. The lawsuit was brought by Carmen Jean-Baptiste, a 43-year-old who began working as a lifeguard at the Department of Parks and Recreation in Washington D.C. for $13.50 an hour in April or May of 2006.
In the lawsuit, Jean-Baptiste alleged that shortly after she started working, her supervisor began to harass her by asking her on dates and whether she "had a man." When she rebuffed him, the harassment intensified and she reported the behavior to a half-dozen supervisors and also filed a written complaint. Shortly after filing a written complaint in October 2006, Jean-Baptiste was fired. Her attorneys alleged that the firing was in retaliation for complaining about the harassing conduct.
After a one-week trial, the jury found in Jean-Baptiste's favor and awarded her $3.5 million.  In a move that neither I nor the federal judge who presided over the case and has 24 years of experience have ever seen before, the jury also delivered an unusual "addendum" of recommendations urging the Department of Parks and Recreation to institute training to prevent sexual harassment of employees and to better handle complaints when they arise. The jury also requested a review of the employer's response to Jean-Baptiste's complaints of harassment.
Here is what the jury said in its handwritten addendum:
"We, the jury, in the Carmen Jean-Baptiste, plaintiff vs. District of Columbia, defendant, respectfully recommends the following be included as part of the damages award in this case:
The defendant District of Columbia must begin an EEO training program for all DPR managers and make this training available to all new managers, including temporary or summer managers;
The defendant must rewrite DPR personnel policies to remove ambiguities about the EEO complaint and investigation processes and clarify what steps must be taken in an investigation of an EEO complaint.
The defendant must initiate a review of the actions, or lack of action, taken by all DPR employees and managers at the Takoma Pool and Aquatic Program from May 2006 through January 2007.  The review should be conducted by a person or persons with the power to issue a report to the Mayor of the District of Columbia with recommendations for appropriate action, up to and including dismissal of any current employee who is found to have violated DPR policies."
To view the actual jury's verdict form and the handwritten note click here:  Jury verdict form. You will have to scroll to the bottom of the pdf document to view the handwritten addendum.
Insights for Employers
Some readers might be asking themselves why I'm discussing "procedural fairness" and not the law governing claims of sexual harassment and retaliation.  I'm writing about procedural fairness vs. a more traditional legal analysis because if the employer had responded to Jean Baptiste's internal complaints about the harassment in a way she believed to be fair she would never have gone to an outside lawyer — never have filed a claim with the EEOC — never have filed the lawsuit.   Obviously, Jean Baptiste did not perceive the employer's response to be fair and the jury's sua sponte delivery of the addendum of instructions tells us it didn't think so either.
The term "procedural fairness" or "procedural justice" as it is sometimes called is a dispute resolution concept that provides an employee a fair process. Professor Tom Tyler, a leading researcher in this area who teaches in the psychology department and the law school at NYU, suggests that there are four basic expectations that encompass procedural fairness:
Voice – the ability to participate in the review of the complaint by expressing their viewpoint;
Neutrality – consistently applied rules or legal principles, unbiased decision  makers and a "transparency" about how decisions are made;
Respectful treatment – individuals are treated with dignity and their rights are protected;
Trustworthy decision makers – decision makers are benevolent, caring and sincerely trying to help the parties to the dispute – this trust is generally garnered by listening to individuals and by explaining the decisions being made.
Professor Tyler's research in procedural fairness consistently concludes that people are more willing to accept an undesirable outcome (read less likely to sue) when they believe that the decision making process was procedurally fair.
Increasingly, smart employers are recognizing the value in ensuring they have internal processes in place to respond to an employee's complaint that not only meet the minimum "legal" standards of compliance but also are perceived as procedurally fair by the workforce.
________________________________________________________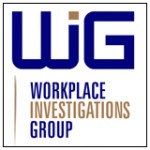 Workplace Investigations Group is headquartered in Atlanta, GA but has a national panel of professional workplace investigators who have a minimum of ten years of employment litigation experience.  As such, wherever the workplace issue arises, we provide you with an investigator who can respond to the regional need quickly and competently.   For more information:  www.Workplace-Investigations-Group.com