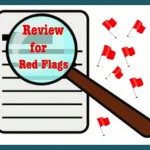 How do lawyers who represent employees decide which of the employees who contact them to represent?  According to Nina Pirrotti, an attorney with Garrison, Levin-Epstein, Richardson, Fitzgerald & Pirrotti, P.C., one of her "first lines of inquiry in evaluating a prospective client's case is to review the employer's investigation."  Ms. Pirrotti scrutinizes an employer's investigation "both procedurally and substantively to determine whether the investigations themselves are a product of further discrimination and/or retaliatory treatment by the employer."
So, what specifically is Ms. Pirrotti scrutinizing when she reviews an employer's investigation or put another way, how does she decide whether to sue the employer?   What can employers learn from understanding her perspective?
Employers faced with the need to investigate an allegation of workplace misconduct like retaliation, discrimination or harassment need to understand that each step of the investigation will likely be reviewed not only by an employee's attorney like Ms. Pirrotti but also by a judge and jury should a lawsuit be filed. Good employers understand this reality and take these factors into consideration when they decide who should conduct the investigation.  As such, they select well-trained, unbiased investigators who have the time available to devote to conducting a thorough and timely investigation.
Here are the top five red flags Ms. Pirrotti looks for when she reviews a workplace investigation.
Biased Investigators
According to Ms. Pirrotti, an "employer who uses an investigator who has a stake in the outcome or a personal relationship with any of the witnesses involved in the investigation does so at its peril."  From Ms. Pirrotti's perspective, investigations conducted by a biased investigator may compromise an employer's defense even more than no investigation because they "convey a loud and clear message to the fact finder: the investigation was orchestrated by the employer to justify a preordained decision."
Incomplete/Delayed Investigations
Ms. Pirrotti says "investigators who fail to explore all reasonable leads also provide tremendous fodder for the plaintiff's employment lawyer."  She views such failures as being evidence of the "employer's disinterest in learning the truth."
Credibility Assessment Problems
Ms. Pirrotti says she is surprised by how often she reviews investigations where the investigator rendered an inconclusive finding because the investigator failed to properly assess the credibility of the witnesses.   Good and well-trained investigators, recognize that credibility assessments are not only a critical part of their responsibility but also understand the importance of documenting how such credibility assessments were made.
Flawed Investigatory Techniques
Ms. Pirrotti views witness statements that are virtually identical in significant respects or  that have the same "voice" as evidence that the investigator did not use neutral interrogation tactics.  At trial, she would argue that an investigator who used leading questions that suggested the answer or who used confrontational, accusatory questions that intimidate witnesses, was more concerned about defending the employer vs. conducting a neutral, unbiased investigation in an effort to learn the truth.
Failure To Preserve Records
In cases where the employer has failed to preserve documents either reviewed or generated during an investigation, Ms. Pirrotti views this as further evidence potentially bolstering a finding of discrimination or retaliation.  At trial, she would argue that the employer's failure to preserve the documents is evidence that the documents destroyed would have been unfavorable to the employer.
 _______________________________________________________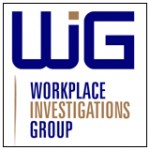 Workplace Investigations Group is headquartered in Atlanta, GA but has a national panel of professional workplace investigators who are all attorneys and have a minimum of ten years of employment litigation experience.  As such, wherever the workplace issue arises, we provide you with an investigator who can respond to the regional need quickly and competently.   For more information:  www.Workplace-Investigations-Group.com