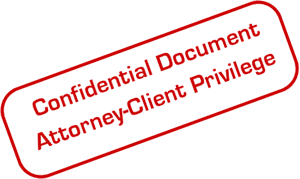 Although the attorney-client privilege is firmly established as a legal doctrine that protects confidential communications between lawyers and their clients, a recent federal court decision stands as a stark reminder that its application is not absolute. In United States ex rel. Barko v. Halliburton Company et al., the court ordered a Halliburton subsidiary to produce documents related to an internal investigation of an alleged Code of Business Conduct violation.  The court found that these documents were not protected under the attorney-client privilege or the work product doctrine because the investigation was "a routine corporate . . . compliance investigation required by regulatory law and corporate policy" and the "investigations would have been conducted regardless of whether legal advice were sought."  To read a more in-depth analysis of the Halliburton opinion, click here or here.  
The determination of whether the attorney-client privilege and work product doctrines apply in any given case is fact dependent and there is no one "magic bullet" or guaranteed safe haven.  With that said, there are a number steps a company can take to maximize the likelihood that a court will deem an internal investigation protected from disclosure by the attorney-client privilege or attorney work product doctrine.
Tips & Templates for Companies to Preserve the Attorney-Client Privilege
Do not put compliance on auto-pilot.  Evaluate each allegation of misconduct on a case-by-case basis and determine which allegations will be investigated and by whom.
Involve the company attorney (either in-house or outside counsel) early when allegations of workplace misconduct are made.
Formally document that an internal workplace investigation is being initiated to gather facts necessary for the company's attorney to give the company legal advice.
Document any threat of litigation.
If a non-attorney is going to assist in the investigation, the company attorney should give the non-attorney an Upjohn letter formally documenting that the non-attorney is working at the direction of legal counsel to gather facts necessary for the attorney to give the company legal advice.  Upjohn warnings are named after Upjohn v. United States, 449 U.S. 383 (1981), the case in which the Supreme Court made clear that the corporate attorney-client privilege applied to a much wider group of Constituents than the corporation's "control group."  Click here for an Upjohn template.
Give all witnesses Upjohn warnings.  Advise all individuals who are interviewed that the investigation is confidential and being done at direction of legal counsel in order to gather facts necessary for the company attorney to provide legal advice.  Even better, document these witness instructions and consider having each witness sign an acknowledgement.  Click here for a template for this type of instruction.
Mark all documents created during the course of the investigation as attorney-client privileged and attorney work product.
Maintain the investigation files in a confidential manner.
Do not discuss the investigation except with those with a legitimate need to know.
—————————————————————————————-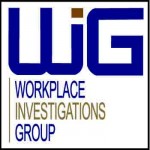 Training designed to cross train in-house counsel and to enhance the skills of Risk Management and HR professionals for conducting investigations into alleged workplace misconduct such as discrimination, harassment, bullying and retaliation. Training is truly hands-on with mock witness interviews, report writing, and more conducted in a small class setting.  Next class is April 21st.
For more information or to register, click here.