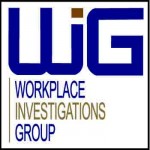 Lorene Schaefer, Esq. is the president and co-founder of Workplace Investigations Group, a nationwide network of experienced employment attorneys who conduct workplace investigations.  She is also the author of Corporate Counsel's Guide to Internal Investigations of Harassment, Discrimination and Retaliation Claims, which will be published by the American Bar Association in 2014.
Lorene regularly conducts neutral workplace investigations and over the course of her two decade career, has spearheaded hundreds of complex and sensitive investigations into allegations of misconduct, including sexual harassment, retaliation, discrimination, and violations of company policy. Her leadership and ability to quickly establish trust and confidence in the integrity of the investigative process has led to the successful resolution of many situations and assisted in avoiding costly litigation. She uses proven investigative techniques to gather detailed facts, analyze relevant data, and provide sound, reasoned findings of fact.  Those findings of fact are an effective tool for employers and their counsel to use to make informed and sometimes hard employment decisions.
Lorene suggests that employers in need of her workplace investigation services have their regular counsel (either in-house or outside counsel) retain her.  Under this type of retention agreement, Lorene works at the direction of the employer's regular counsel and conducts an independent investigation and provides employer's counsel with factual findings.  The employer's regular counsel can then evaluate those findings of facts with his or her client and develop a strategic game plan for resolving the matter or decide to defend any lawsuit that might be filed.
Structuring the retention agreement in this manner provides the employer and its regular counsel the flexibility of deciding at a later point whether to utilize the investigation and its findings should litigation ensue.  Of course, should litigation ensue Lorene would also be available to assist in the litigation by serving as a witness to testify at trial about the investigation.